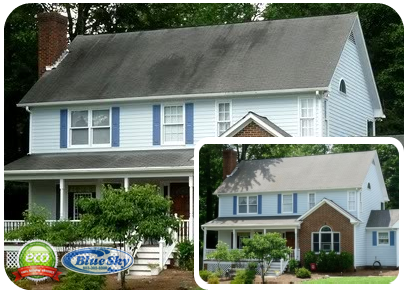 Blue Sky Pressure Washing can kill & remove the algae, using contractor "eco friendly wash",making your roof, vinyl side, & clapboard new again.
Hot Steam Wash: Our Blue Sky Soft product is perfect for: Clap Board, Vinyl Siding, Asphalt Shingles, Driveways, Gutters,Brick&Stone, Walkways, Patios, Decks, Cement, Wood & Pavement Click to Call for Pressure Washing Quote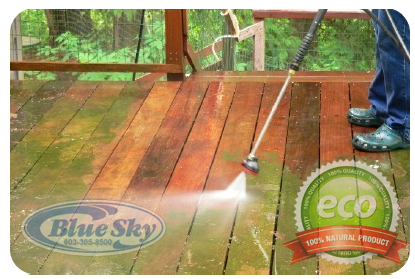 Power Washing Vinyl Siding, Incline Roofs, Rain Gutters & Decks w/Blue Sky: Dirt, grime and mildew can collect on your home's vinyl siding and if not cleaned, can cause costly repairs, renovations or replacements.
These contaminates are removable without using excessive water pressure, which can cause damage, by using contractor grade cleaners.
Blue Sky Power Washing can also remove irrigation rust stains using a low pressure soft wash.
Click To Call 603-594-9274
 for Blu Sky Soft Washing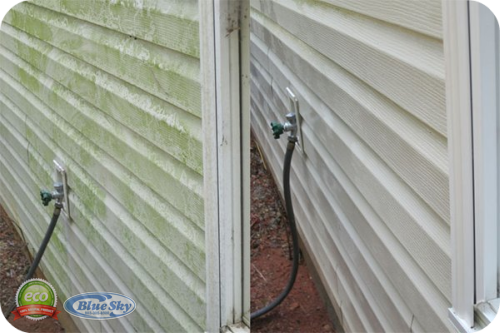 Blue Sky Pressure Washing is your Eco Friendly company located in New Hampshire, Massachussets & Maine! Call Blue Sky Power Washing to today for a Quote for Your Wooden Fences & Patio Decks, Vinyl, Asphalt, Brick, Concrete, Pavement, & Clapboard Cleaning!